Working in the kitchen with any condition that limits hand strength, coordination or dexterity can be a frustrating experience, especially for those suffering from debilitating conditions like arthritis.
I have worked with so many people that have given up on their cooking or baking activities because they cannot comfortably complete them anymore.
Fortunately, there are some wonderful arthritis kitchen tools available that can significantly improve your comfort in the kitchen and keep you engaged and active.
These tools that I will highlight are low cost, simple to use, and easily available.
If you would like to see this content in a video, please check out my YouTube channel EquipMeOT.
Tools:
OXO Branded Products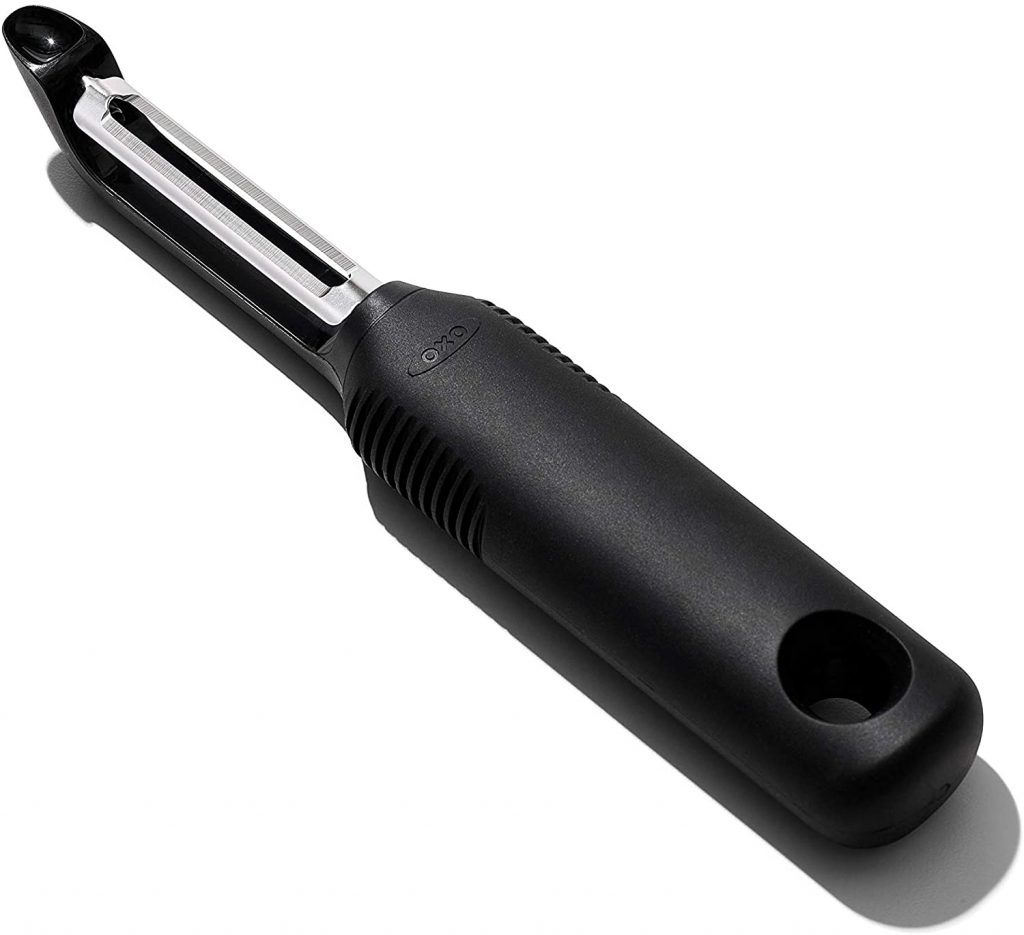 This was an easy pick since I use them daily in my own home. The OXO branded products provide excellent quality and ergonomic design into their entire product line. I especially like their vegetable peeler and spatulas, which are easy to grip and well balanced tools.
If you've ever been inside a Bed Bath and Beyond, you know just how many items this brand has available and they all have excellent design. The key is the larger, built up, rubber handles that are easy to grasp and hold without requiring high levels of strength or dexterity.
Kitchen Mama Electric Can Opener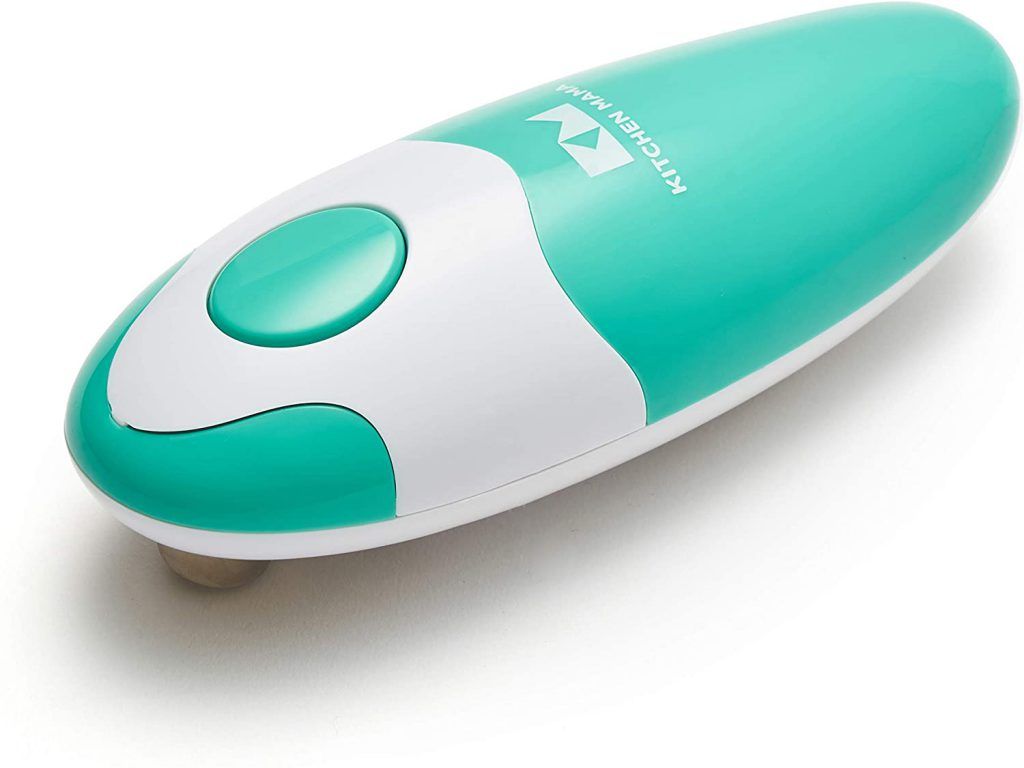 I've tried many different electric/hands-free can openers in the past and this is my favorite. It's incredibly simple to use and requires only a small amount of hand function.
The button is large and obvious and it cuts the entire top of the can off leaving no sharp edges. This last feature is especially helpful for people with reduced dexterity and high risk for injury from the sharp edges of a can top.
In addition, this can opener is a great arthritis kitchen tool because it takes up very little space compared to a more traditional stand-up electric can-opener.
Alaskan Ulu Curved Blade Knife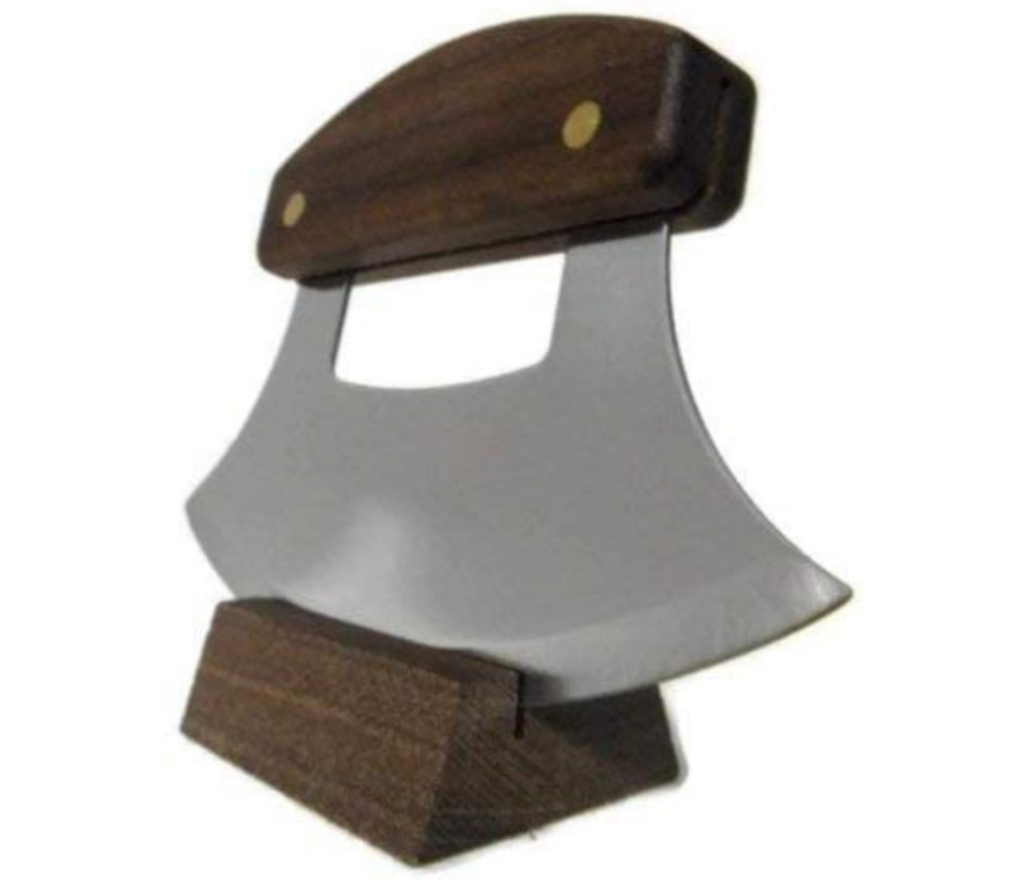 This unique style knife is ancient in its design. The blade is curved and controlled by the handle above so that cutting can be done one-handed and with far less overall coordination. It's an incredibly sharp blade and when combined with a non-slip chopping board (like this one), one can make quick work of cutting through most items.
5-in-1 Jar Opener and Multi-Tool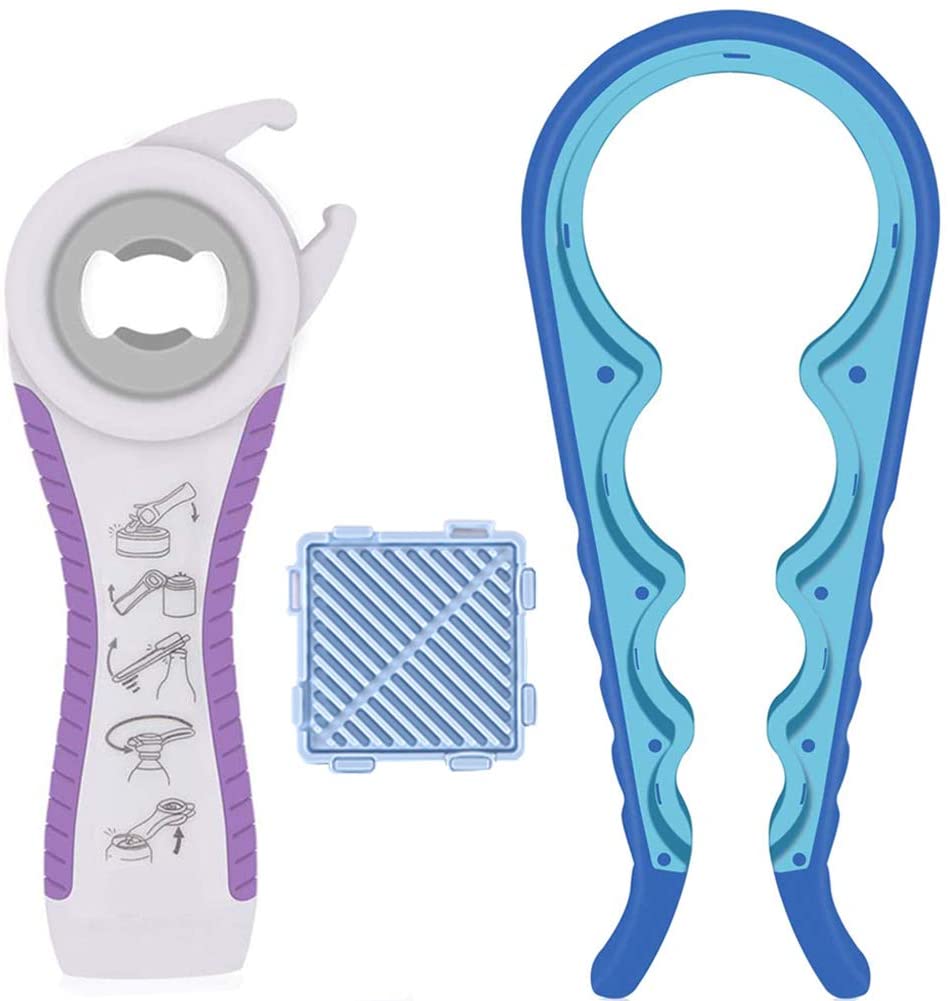 The jar opener tools are great and they are plentiful. This one is especially useful and affordable with the multiple size openings and secondary tool for other difficult to open items.
The jar opener goes from large pickle jars down to a 2-liter soda bottle. The multi-tool/bottle opener has the ability to open bottles of beer, soda pop tops and can lids. I often recommend this arthritis kitchen tool for anyone with reduced strength in their hands.
Vidalia Chop Wizard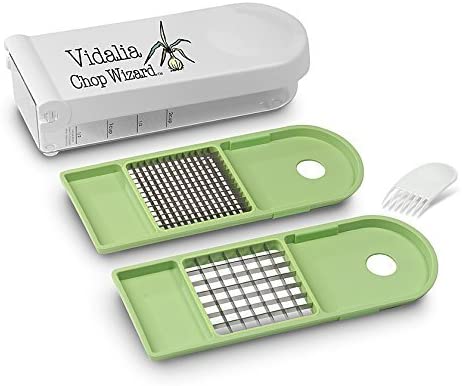 This product is an "As Seen on TV" classic, but it absolutely works! I've owned one for over 10 years and used it so much, I had to buy a new one to replace the old one!
This kitchen tool is so great for anyone with low endurance or pain issues caused by arthritis, fibromyalgia, or carpal tunnel. The product is excellent for chopping items to put into bigger dishes (i.e. soups, stews, or casseroles). It makes the process fast and the final product comes out great with all the items chopped into uniform-sized pieces.
Dycem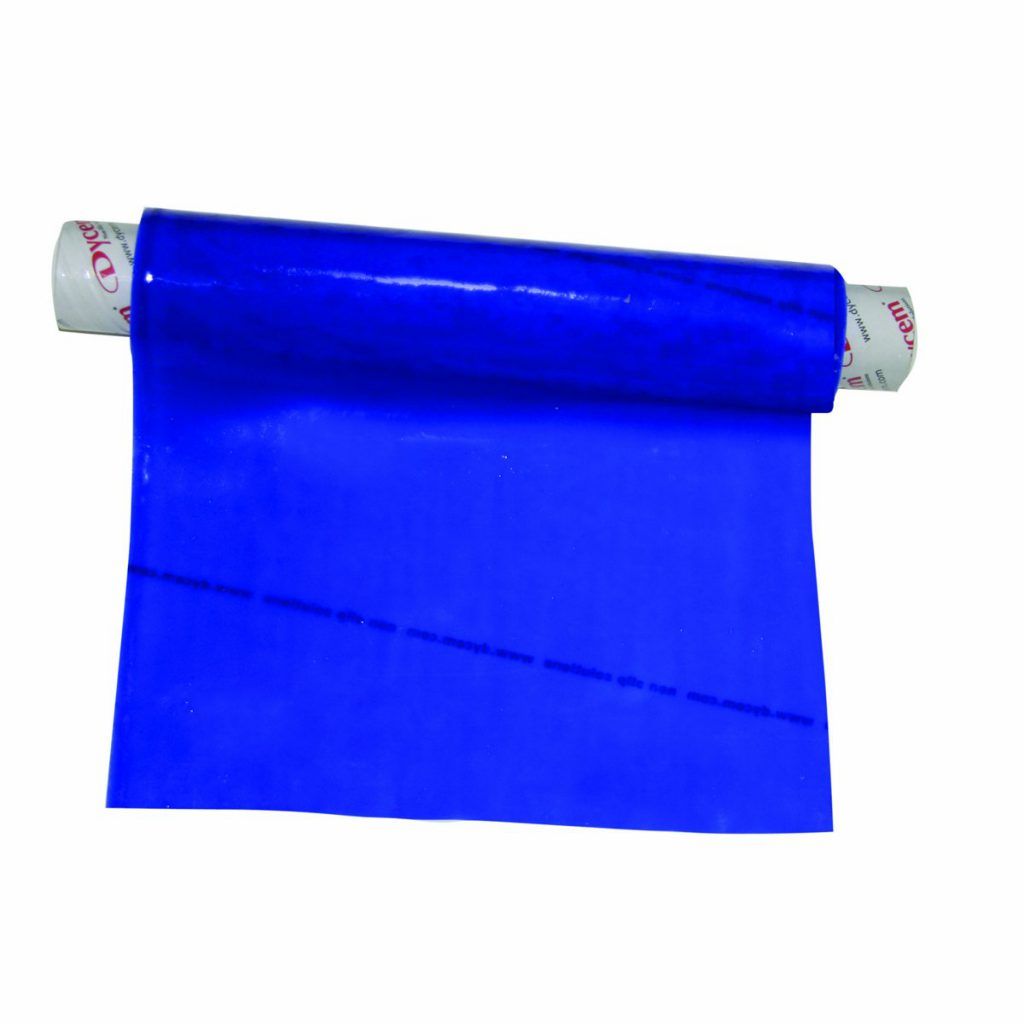 This multi-use product is an Occupational Therapist favorite. It is a highly sticky rubber mat that can be cut to any size/shape and used for a wide range of issues.
In the kitchen, I use this for helping to stabilize plates and bowls for one-handed use or simply to add grip to the handle of any tool. It also works wonderfully to open stuck lids on jars and bottles.
---
Those are my favorite arthritis kitchen tools! Of course, I am always on the lookout for new tools. I will add any new tools that I find that I like to this list, so be sure to come back here to check the latest updates!
*all prices are at the time of publishing
Note: This post contains affiliate links that provide a small commission without any added cost to the user.
---
More Recent Posts…
How to Get Dressed and Undressed After Shoulder Surgery or Injury

How to Sleep in a Recliner

If you're sleeping in your recliner, you're not alone. Many people find their recliner the most comfortable place to sleep. It's common for people who are recovering from injuries, recuperating after surgery, or suffering from chronic acid reflux to sleep in their recliners. However, sleeping in …

2022 Gift Guide

It's that time of year again! Time for the 2022 EquipMeOT gift guide! This curated list includes a variety of ideas to improve comfort, independence, and safety for you and your loved ones this holiday season! Gifts Shoulder Heating Pad Ice/Heat Slippers Multi-positional Wedge Weighted Sleeping …