Ever find yourself needing a little extra help putting on compressions socks? Don't have a tool around to help? No worries!
I'll show you a FREE way to put on a compression sock without tools using only a grocery bag.
Compression socks are important for management of many common conditions. So, if you are in a pinch or just want a little extra help putting on compression socks, this technique can be a great way to continue to management your conditions with compression socks.
This technique will only require a plastic grocery bag and scissors. However, if you want a longer-term solution, you could consider a compression sock donning tool. If you want to see how these tools work, we've done another blog post on how to put on compression socks with a compression sock tool.
Overview
Estimated Time: 10 mins
Estimated Cost: Free
Supplies Needed:
Steps:
Step 1: Stretch and Cut Opening for Bag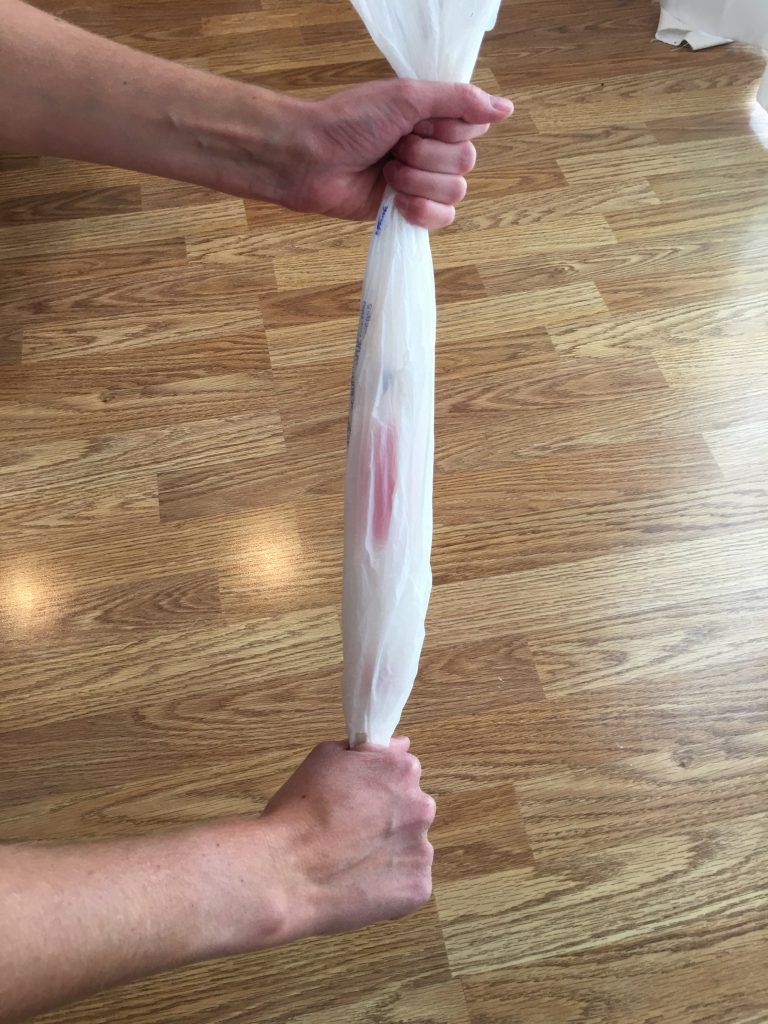 Holding the ends of a grocery bag in both hands, pull and extend the bag into a straight-line.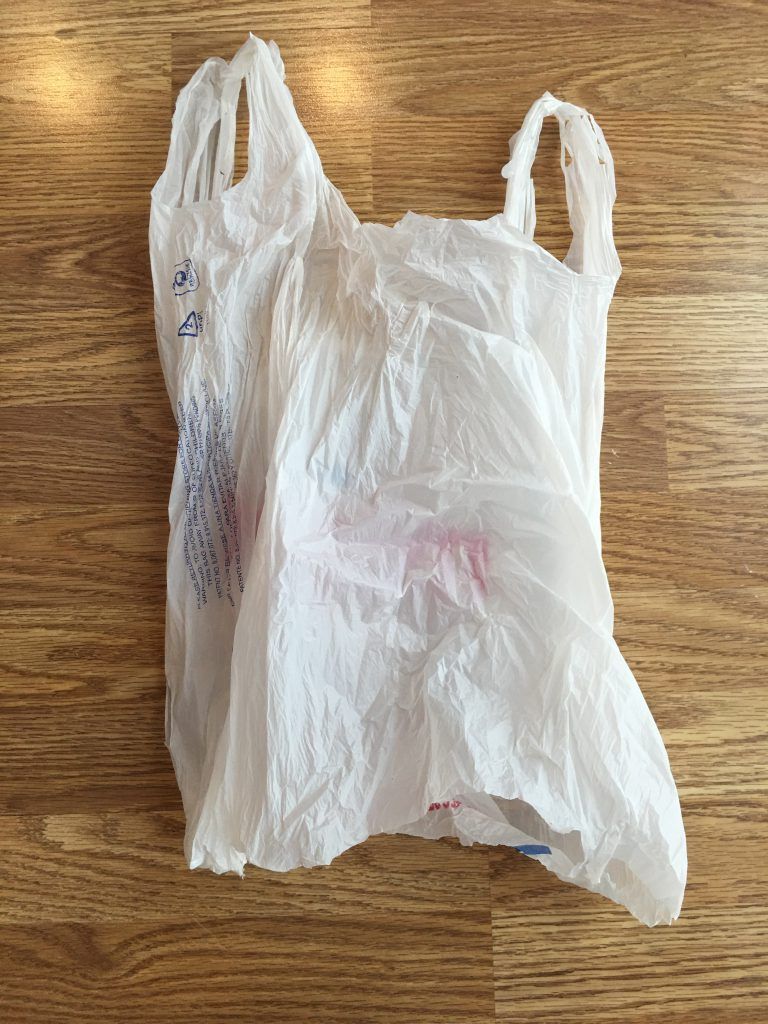 Using a pair of scissors, cut a large opening in the bottom of the bag leaving a large hole where the bottom once was. It is important to cut the bottom of the bag. You will need the handles on the top of the bag later.
Step 2: Place Compression Sock Over The Bag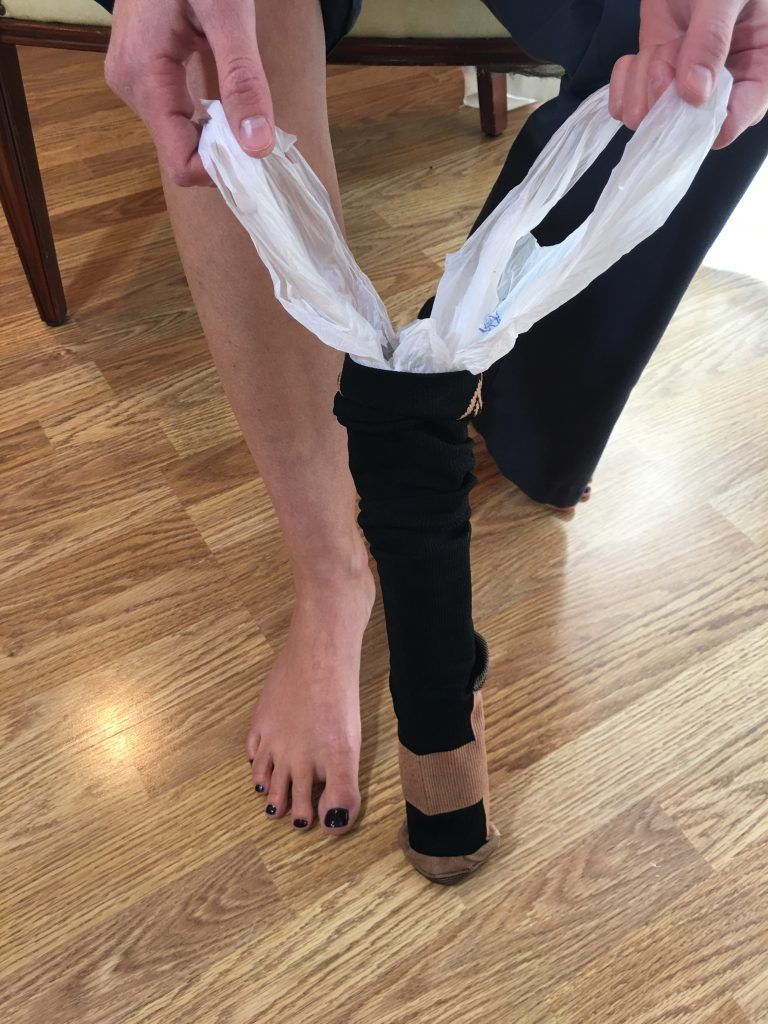 Place the sock over the bag with the hole of the bag at the toe of the compression sock and the handles sticking out the top of the compression sock.
Step 3: Place Foot and Pull Handles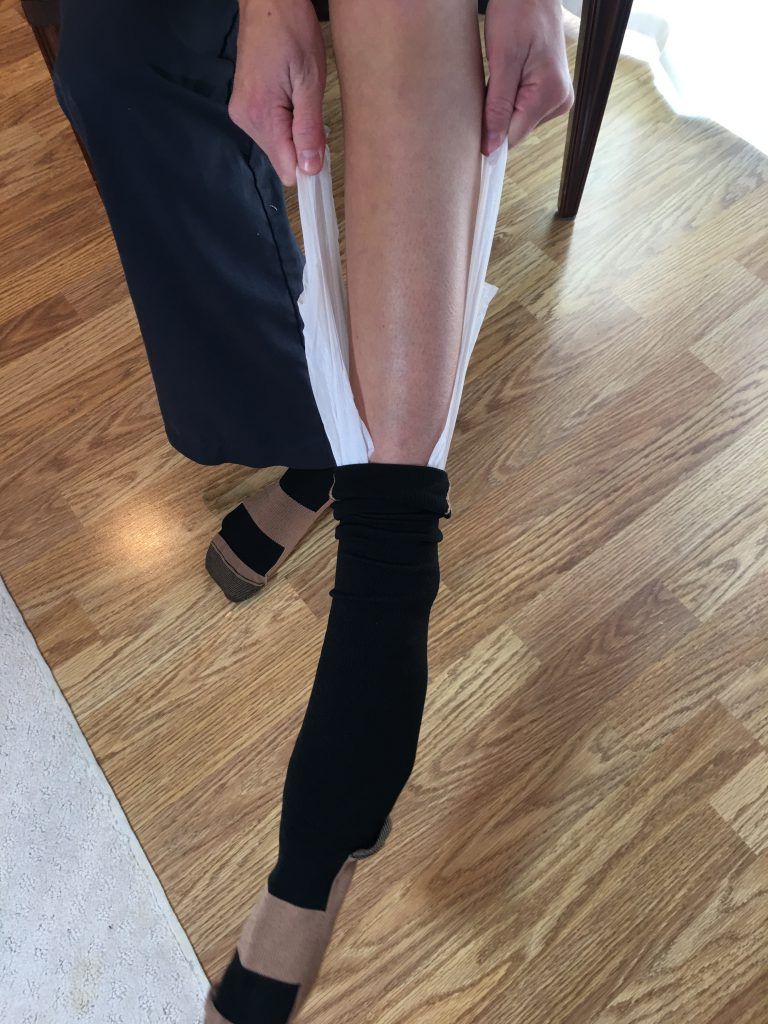 Now, carefully place your the foot into the opening of the sock and pull the handles on the bag until your foot is securely in the compression sock. Continue pulling the bag the rest of the way up the leg, which will pull the compression sock over the remainder of the leg.
Step 4: Pull the Bag Out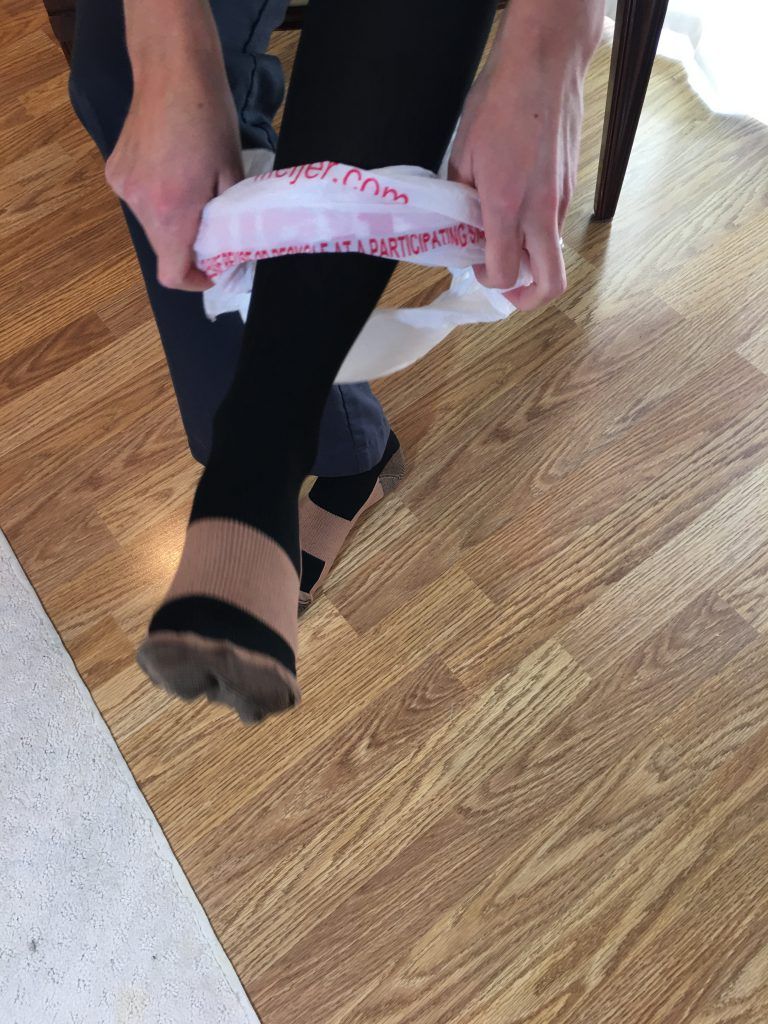 When the compression sock is all the way on your leg, pull the bag out the top of the sock and drop it off your foot.
Check the sock for wrinkles, pinches, or rolls to ensure it is on properly.
That's it! A quick, free trick to putting on a compression sock using no tools.
Note: This post contains affiliate links that provide a small commission without any added cost to the user.
---
More Recent Posts
How to Get Dressed and Undressed After Shoulder Surgery or Injury

How to Sleep in a Recliner

If you're sleeping in your recliner, you're not alone. Many people find their recliner the most comfortable place to sleep. It's common for people who are recovering from injuries, recuperating after surgery, or suffering from chronic acid reflux to sleep in their recliners. However, sleeping in …

2022 Gift Guide

It's that time of year again! Time for the 2022 EquipMeOT gift guide! This curated list includes a variety of ideas to improve comfort, independence, and safety for you and your loved ones this holiday season! Gifts Shoulder Heating Pad Ice/Heat Slippers Multi-positional Wedge Weighted Sleeping …